New Story! Training Emily!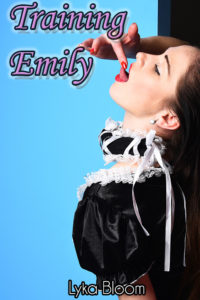 Welcome to November and the first story of the month!  Getting back to the story of Emily, her new life as a sissy has begin, but there is still much to learn and surprises await!  Also, this is certainly the most sex-filled story in a bit, so enjoy!  The final chapter in the Emily story will be arriving next month and, in the meantime, a reader request is coming at the end of November!
You can find Training Emily here on Smashwords and on Amazon here!