New Story! Lila Drake and the Vampire Queen!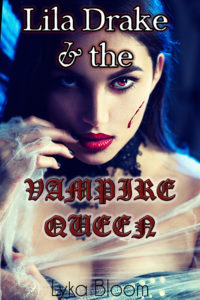 Halloween is almost here and to wind down the month-long celebration of spooky and sexy stories, we check back in with the gender-swapped supernatural detective, Lila Drake!  This time, Lila is drawn into the world of vampires looking to gain a foothold in Los Angeles and beyond.  With the aid of her old friend Rennie and a beautiful deposed Vampire Queen, Lila will find her very being threatened by this new, fanged threat!
You can find Lila Drake and the Vampire Queen here on Smashwords and here on Amazon!