New Story! Muffy the Demon Slayer: Who Are You?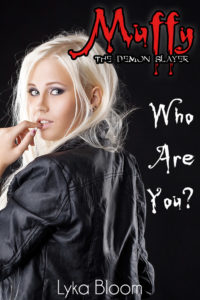 It has been far too long since I last published a story, but I have been hard at work fulfilling a Patreon subscriber's request and here it is!  Muffy the Demon Slayer: Who Are You? is the follow-up to Crimson Moon, and picks up shortly after the events of that book.  With her bimbo-fied body, Muffy must re-learn how to be a proper Slayer, especially with her new body's urges.  Meanwhile, a new threat emerges, one which threatens to turn all of Muffy's closest friends into dollified ideals of themselves.  Muffy must find herself to save those she loves most in this 18000+ word new chapter!
You can get a copy of Who Are You? right here at Smashwords in any format , and on Amazon here!