New Story! Her First Sissy!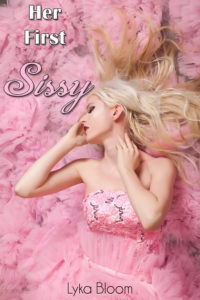 A different kind of sissy story from many I've read.  In this case, a woman who doesn't know she's a domme until she's presented with a submissive young man with feminine tendencies.  As she leads him deeper into feminization, she learns a little about herself, too.  Here's the official synopsis:
Elaine's work as a hypnotherapist brings the young and slightly feminine Mark into her office. During a session to curb his smoking, Elaine uncovers a deeper desire – Mark wants to be a sissy! His trance-induced confession awakens something deep withing the beautiful therapist, and both Mark and Elaine find themselves on a journey of personal fulfillment that will uncover and satisfy their most hidden desires!
You can find it on Smashwords here and on Amazon here!