New Story – Trick and Treat 4!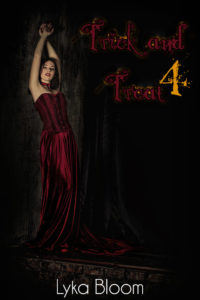 Happy Halloween everyone!  The first story in our spooky celebration begins with another entry into the Trick and Treat series.  Now that there are two witches within Wyrmwood House, I wanted to play with some different types of transformations, including an old reliable or two.  I hope you enjoy it!
You can find Trick and Treat 4 on Smashwords here, and on Amazon here!
Also, in two weeks, a follow-up to the Lila Drake series where vampires will pose a sexy new threat to our heroine!