Review: Log In by John Dylena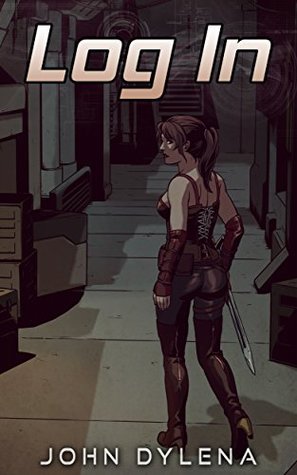 Log In

by John Dylena
on October 19, 2017
Pages: 25
Buy on Amazon
Goodreads


Virtual Reality is one thing, Fully Immersive VR is an entirely different experience. One that all the senses can enjoy.

Ted is a hardcore gamer, and when a new game is released that makes even the newest tech seem decades old, he doesn't hesitate to buy it. He creates his character, the ideal version of himself: strong, fit, handsome, and logs in.

There's a new digital world out there to explore, where anything is possible...
I'm a bit behind in my reviews and I still have a longer on the way, probably for next week, but I found some time for a short and sweet tidbit from John Dylena.  Exploring some themes I find interesting myself in terms of the effects and possibilities of virtual reality, Dylena here uses this as a tool for transformation, and I think there is material yet to be mined employing this tool.  That aside, Dylena here does a nice job of explaining virtual reality with enough real-world ties that it all feels oddly grounded.
Ted, the hero of or tale, is an out-of-shape IT support technician whose job pays him well enough to indulge in the latest and greatest in entertainment technology.  Coupled with his attraction to his co-worker, Alexandria, he has enough motivation to maintain his current lifestyle and enjoy a vacation.  This vacation will happen far away from beaches and tourist destinations, instead taking place entirely within a virtual reality multiplayer game.
As readers of these stories might imagine, an odd glitch transforms his muscular warrior character into a buxom woman, more focused on stealth and persuasion.  Stunned by his new appearance (and the sensations which accompany it), Ted finds a companion in his sexy boss from work, also logged into the game, but unaware that the beautiful player joining her is her male co-worker… for now.
"Log In" is a very quick story, but filled with little details that make the story more realistic, inasmuch as a story about VR gender bending can be.  The end of the story has a Twilight Zone-esque quality, but remains satisfying.  It was a quick, satisfying kiss in the dark of a story that left me wanting more, but definitely satisfies as a standalone piece.  For fans of short-short tg fiction and those, like myself, who find the idea of virtual worlds to be filled with opportunity, this is a wonderfully fun read.