Review: Boy Toy: Gender Swapped for Her Pleasure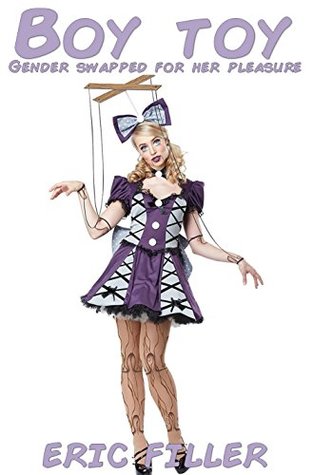 Boy Toy: Gender Swapped for Her Pleasure (Gender Swap Erotica)

by Eric Filler
on April 22nd 2017
Pages: 25
Buy on Amazon
Goodreads


On a stormy afternoon, Leslie is called to a creepy house in the middle of nowhere to fix a computer server. When the storm takes out the only bridge back to civilization, he's trapped with Madame Dreibach, a witch who turns him into a gorgeous young woman to use as a living sex toy for the night.
Eric Filler's latest, Boy Toy: Gender Swapped for Her Pleasure, is a bit of a mixed bag in a number of ways. There is no question the Filler knows how to push arousing buttons for the reader, but there is a lack of focus, or perhaps it's simply a story that never felt entirely baked to me.
On the one hand, Boy Toy has a great premise. A technical support technician (think Geek Squad) is called out to a remote house on a dark and stormy night, only to find himself stranded and at the mercy of a witchy Domme named Madame Dreibach. Through the evening, Leslie will be gender-swapped, age regressed, spanked, penetrated and generally used.
All of that is perfectly fun, and not just a little bit exciting. I will admit this could be a matter of taste, but, to begin with, the story is told in present tense. I've always been a past-tense reader and writer, and something about the immediacy of the present tense selection doesn't quite grab me here. Also, given the large swath of fetishes we're dipping a toe into, no one ever gets the exploration that would have been enjoyable for me as a reader. I tend to prefer a focus on one kink or another, and this felt like a kitchen-sink approach to fetishism.
The ending is suitably twisty, and it would have landed with more impact if we knew more about Leslie's life before his encounter with Madame Dreibach, but the brevity of this story doesn't allow for much background. I don;t want to suggest the story is bad, only short and a bit scattershot. If you're looking for a quick read that will hit those erotic buttons, Boy Toy is definitely worth a look, but if you want character and story, perhaps you're best served with another title.