Review: He's Krystal Kinsey by Cooper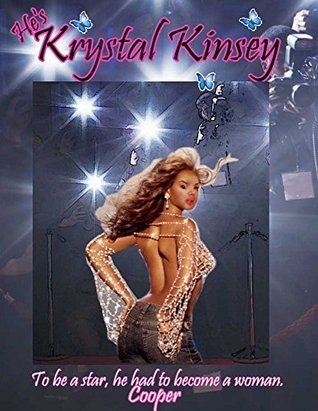 He's Krystal Kinsey

by Cooper
Pages: 117
Buy on Amazon
Goodreads


"What are you willing to sacrifice to become successful?" Adan asked. "Everything," Arthur said, and with that single word he begins a journey into womanhood as Adan changes his name, his sex and his entire identity as she attempts to remold him into a giggling, flirty pop princess.

Will Arthur ultimately accept his new life and his new identity? Will his girlfriend be able to stop him from making what she thinks is the biggest mistake of his life?

And if he does achieve fame as a woman, will he find the happiness he craves?

This story features gender fluidity, forced sex change, breast implants, hormones, make-overs and steamy R-Rated sex scenes.
While not as satisfying as the ambitious Allmyth title, He's Krystal Kinsey was a more unusual tale of gender bending than the usual fare, involving changes in ethnicity (or at least perceived ethnicity) as well as the gender change elements. I felt the end was a bit rushed, but it was an otherwise very enjoyable read, including a surprising scene with parental confrontation that gave the main character a real sense of propulsion toward the inevitable gender change. Well worth a look, especially if you're a Kindle Prime member!