New Story! Phi Moo, Too!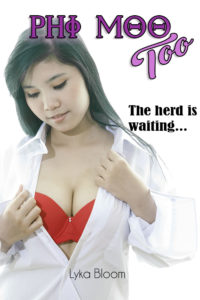 It's here!  The sequel to one of the best-selling stories I've done, and I have to admit it makes me happy.  A nod to the Japanese Tomie series, Phi Moo, Too is bigger and sexier than the original.  Here's the full synopsis:
Hitomi is a shy loner at Elliston University. But when Kaley arrives on campus, Hitomi finds herself drawn to the voluptuous girl, despite the changes she sees in the sorority house Kaley has claimed as her own. Soon, she will battle for her very being as Kaley's seductive influence begins altering the sisters of the sorority… and threatens to claim Hitomi, too!
You can find the story on Smashwords here and on Amazon here!