New Story! Lila Drake and the Sting of the Succubus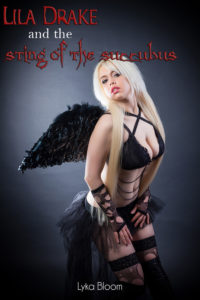 I love supernaturally-infused stories and I often wonder why I don't do more of it.  Like this!  This is an origin story of sorts, where we take a tried-and-true genre trope like the scruffy detective and make him a lust-fueled bimbo.  Well, not exactly a bimbo, more like cursed with a hot bod and a need to feed.  meanwhile, an apocalypse is, of course, brewing.  A bit in the vein of Muffy the Demon Slayer, but a little less homage and a little more gory.
I really hope you like it!
You can find it in all formats at Smashwords here and on Amazon here!