Review: Careful What You Wish For by Nikki Crescent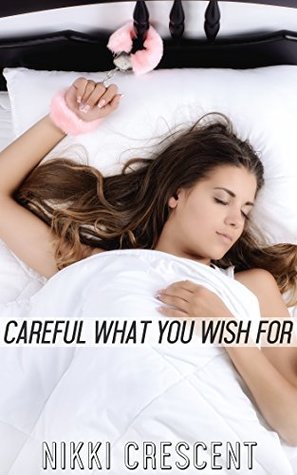 Careful What You Wish For

by Nikki Crescent
Pages: 37
Buy on Amazon
Goodreads


Jared's always been jealous of his sister, Chloe. She's a straight-A student, a gifted athlete, a talented artist, and everyone loves her. Jared's always just been her glorified shadow, never excelling at anything in particular. So when he sees a shooting star streak past his window one night, he can't help but wish he was more like his sister.

But as the old saying goes: Be careful what you wish for…
There is something to be said for brevity. While Nikki Crescent's story isn't particularly long, it is a sexy, well-told tale.
Jared is forever living in the shadow of the women in his family, who seem to easily master every aspect of life. When his sister leaves for a camping trip, Jared makes a fateful wish, shifting him into his sister's body.
What follows is a wonderful and sensual exploration of Jared's journey through life as a young, attractive woman, complete with sexual thrills and the simple joys of finding the right outfit. In many ways, it is reflective of the transgender experience as a whole, the flush excitement with finding those little moments that make on feel perfectly feminine.
Despite the fact that there are a few steamy scenes (one in particular is especially sexy), there is also an undeniable sweetness and innocence to the story that makes it feel like something more than a strung-together collection of sex scenes.
Nikki Crescent shows how a few words can create a whole world and characters worth caring about. Its biggest flaw is that there isn't more of it. Recommended!