New Story! The Curse of Madeline!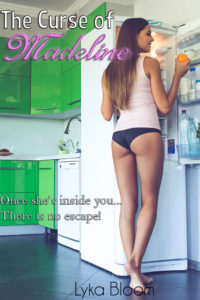 As my regular readers know, I am a fan of slow transformations and supernatural goings-on.  In The Curse of Madeline, I get to combine them!  There has always beens omething compelling to me about a personality as a virus, in the case of Madeline, a sexual and predatory being that exists to experience all of life's sensations, no matter the cost to her host.  It's a bit unusual for me, and a different take on the body swapping genre.  Here's the official synopsis:
A man's life is turned upside down when his daughter returns home from college with a new friend in tow – Madeline. Seductive and sexual, Madeline is far more than the college girl she appears to be. She is something inhuman, and her touch will change Dennis's life forever.
You can find the story at Smashwords here and on Amazon here!
I hope you enjoy it!