New Story! Futa Pharaoh!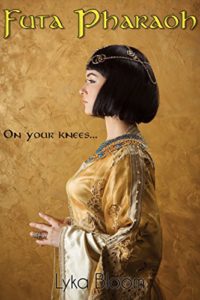 Yes, the title is a bit salacious, but I can't resist the alliteration…
I really like the pace of this one a lot.  It has some horror elements, too, which I always like.  And, of course, the usual transformational fun I enjoy.  I really hope you like it.  Here's the synopsis:
The name Nafrini has been stricken from the history of Egypt, but the futa queen rises again in modern day New York. A security guard unwittingly releases the embodiment of lust on an unsuspecting city where she begins to amass her power. Only a young and beautiful historian can save the world, but first she must discover her own true nature before the alluring Queen seduces her and those she loves most!
You can find the sample and places to buy from Amazon and Smashwords here.  Let me know what you think!