New Story! Becoming Emily!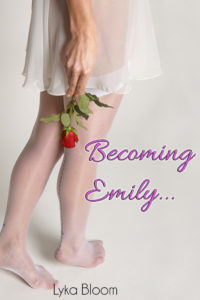 After a dip into some old-fashioned bimbofication stories, I wanted to return to feminization with something a little more genteel, something inspired by people I know, and, more importantly, roundabout explore the nature of a Mistress.  This will be the first part of a longer series, but this beginning is just what the title suggests – the character becoming Emily.  I really enjoyed this one, and I hope you do, too!
You can find Becoming Emily on Smashwords right here and coming soon to Amazon!