New Story! Beauty, Frozen!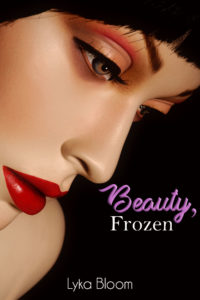 Wow!  I sort of expected this story to be too short for release, maybe part of an anthology one day, but it just kept on growing.  In addition to my other kinks, I do love a story of living dolls and the like, but I rarely get around to doing them.  So, in many ways, this one is especially for me.  I hope you enjoy it, too!  Here's the official synopsis:
When the lights go out at the local mall, Donnie begins his rounds. Fascinated by the mannequins on display and driven by his own feminine desires, a simple security guard will find himself in an impossible fantasy, but one that might allow him to become the woman he's always wanted to be!
And you can get it now on Smashwords in any format and on Amazon here!